Thinker are a 3-piece folk-indie band from the South of the UK. They call themselves folk-indie, but only because they are acoustic led and have a fiddle; in reality it is difficult to categorise music which draws on Irish, English, Punk and Indie influences.

They play across the country – at roots festivals such as Bearded Theory, Watchett, and Maker, and as well as playing to packed audiences with their own shows, have supported acts like Mark Chadwick from the Levellers, 3 Daft Monkeys and New Adventures in venues like the Wedgewood Rooms, The Joiners and 93 Feet East.

Thinker have a growing following and reputation for original song writing, musicianship and performance, and achieve radio airplay in the UK and Canada.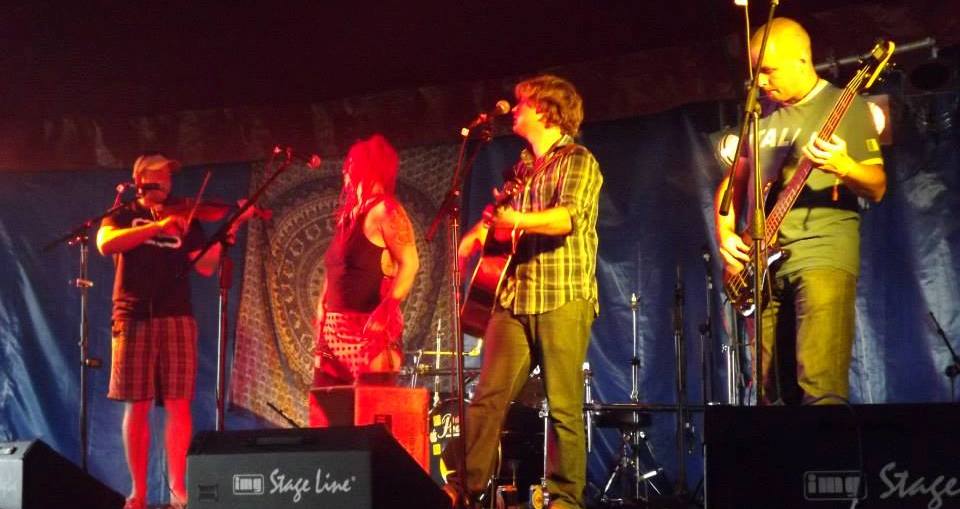 Call To Arms
is the debut album from Thinker, an
d is a collecti
on of original songs which demonstrate the varied musical influences of the band. Bringing "folk"
music back to the people, the ground
covered is div
erse, with the hard political edge to songs such as the title track "Call to Arms" tempered by heartfelt sentiments in songs such as the bittersweet "For You My Love".

"Driving fiddle and guitar work, with an emotional quality to the voice that conveys both sadness and joy" Celtic Myth

"A passionate, powerful and at times pol
itical debut albu
m, there's a real drive to both band and sound" Fatea

"Cutting a swathe through the south coast music scene with attitude" Rock-n-Reel

To contact the band about anything, including booking enquiries email info@thinkermusic.co.uk.